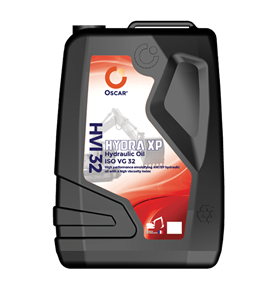 Oscar HydraXP HVI series are hydraulic lubricating oils (machine oils) with a high Viscosity Index and additives to improve ageing resistance, corrosion protection and wear protection. Mineral oil-base and containing zinc.
Suitable for all hydraulic systems, especially when a high viscosity index is specified or if excess viscosity during start-ups or insufficient viscosity at operating temperatures is a problem. High VI provides multi-grade characteristics.
HVLP hydraulic and general lubricating oils according to DIN 51 524-3. ISO 6743/4, HV ISO 11158, HV. Denison HF0, HF1, HF2.
Kinematic viscosity at 40 °C

Kinematic viscosity at 100 °C