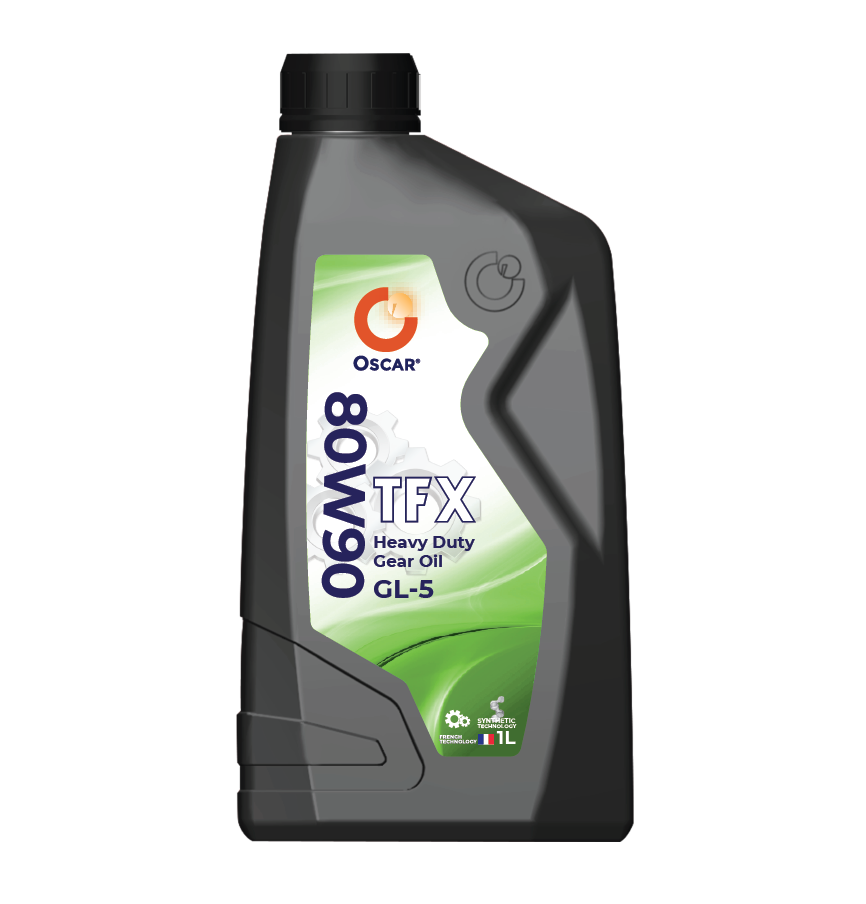 Oscar TFX SAE 80W90 API GL-5
Oscar TFX SAE 80W90 is a high-performance multigrade, high-pressure gear oil manufactured from high quality mineral base oils and multifunctional "extreme pressure" additives. It provides excellent low temperature fluidity for safe lubrication during very low temperature transmission and transaxle startup, and also maintains a thick protective oil film during extremely hot operating conditions.
For use in applications requiring API GL-5 performance such as heavy-duty differentials, axles, and final drives where extreme pressures and shock loading are expected. 
• Excellent frictional properties




• Excellent rust, staining, and corrosion protection




• Compatible with typical automotive seals and gaskets




• Good thermal stability and resistance to high temperature oxidation
| PARAMETERS | TEST METHOD | UNIT | Oscar TFX SAE 80W90 API GL-5 |
| --- | --- | --- | --- |
| | | | |
| | | | |
| | | | |
| | | | |
| | | | |
| | | | |