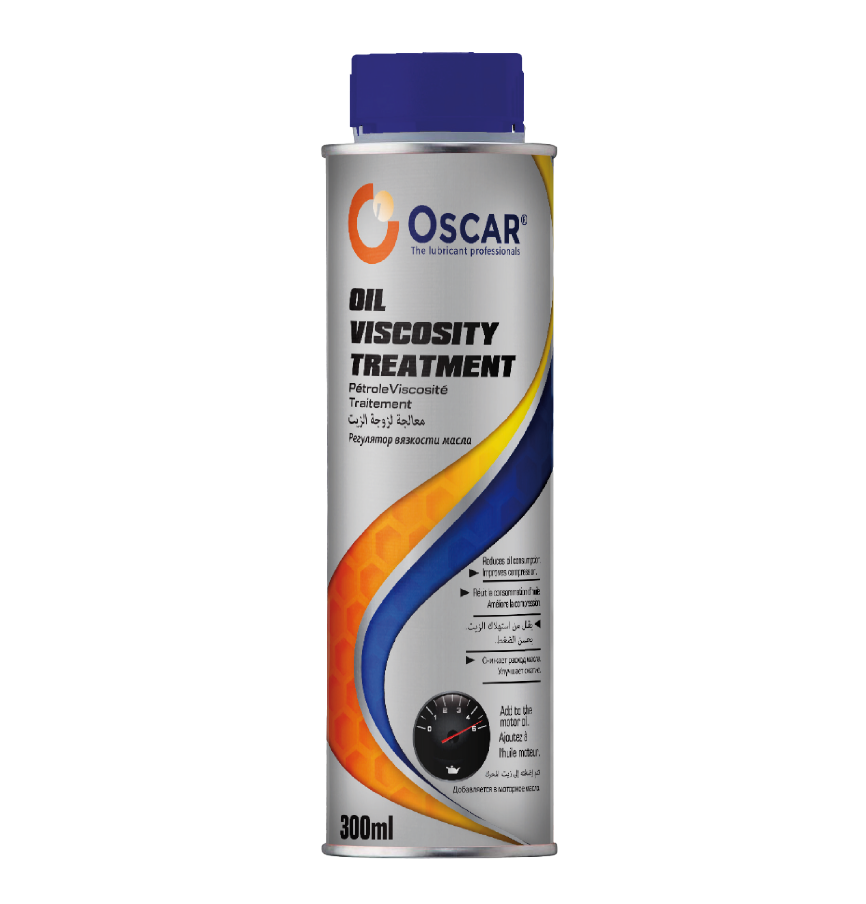 Oscar Oil Viscosity Treatment
PRODUCT DESCRIPTION
Oscar Oil Viscosity Treatment is a high-performance additive for stabilizing the viscosity of motor oils. Offers protection against mechanical shear losses to the oil under extreme running conditions and is effective against the thinning of motor oils due to frequent cold starts.
AREAS OF APPLICATION
For all passenger vehicles and commercial vehicles, gasoline and diesel engines in new and used vehicles.
PROPERTIES
• stabilizes loss of viscosity• compatible with mineral and synthetic oils
• reduces engine noise
• optimum oil pressure under all operating conditions
• reduces oil consumption
• improves the movable seal between piston and cylinder
• reduces wear
Can contents (300 ml) are sufficient for 5 liters of motor oil. After adding to the motor oil, allow the engine to run warm. The product can be added at any time.
| PARAMETERS | TEST METHOD | UNIT | Oscar Oil Viscosity Treatment |
| --- | --- | --- | --- |
| | | | |
| | | | |
| | | | |
| | | | |
| | | | |
| | | | |
| | | | |