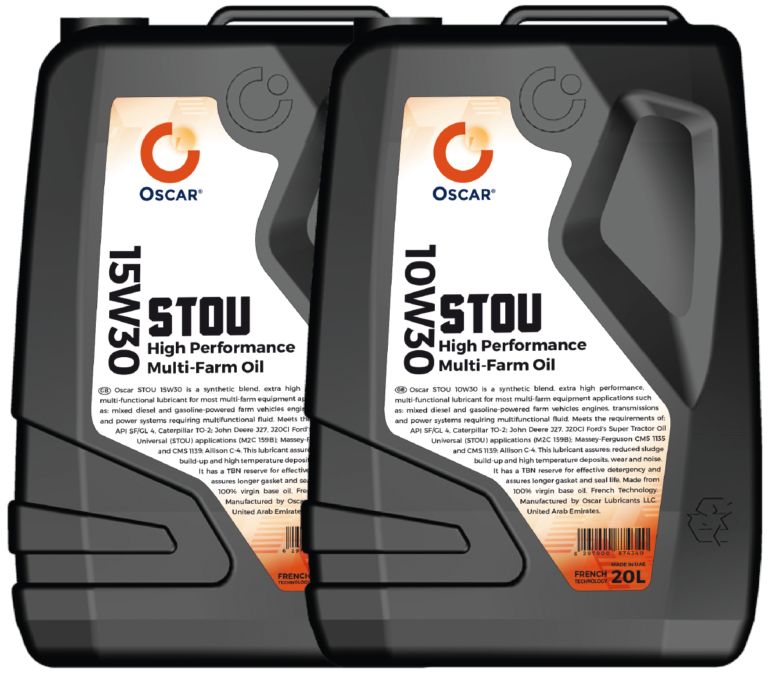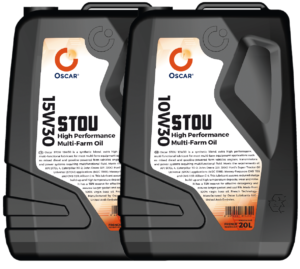 DESCRIPTION
Oscar STOU 15W30 is a synthetic blend, extra high performance, multi-functional lubricant for most farm equipment applications.
PROPERTIES
This lubricant assures:
• Reduced sludge build-up and high temperature deposits
• wear reduction
• noise reduction
• TBN reserves
• Effective detergency/dispersancy
• excellent ageing resistance
• Longer gasket and seal life
Mixed diesel and gasoline-powered farm vehicles engines, transmissions and power systems requiring multifunctional fluid. Meets the requirements of: API SF/GL 4, Caterpillar TO-2; John Deere J27, J20Cl Ford's Super Tractor Oil Universal (STOU) applications (M2C 159B); Massey-Ferguson CMS 1135 and CMS 1139; Allison C-4.
| PARAMETERS | TEST METHOD | Oscar STOU 15W30 | Oscar STOU 10W30 |
| --- | --- | --- | --- |
| | | | |
| | | | |
| | | | |
| | | | |
| | | | |
| | | | |
| | | | |
| | | | |