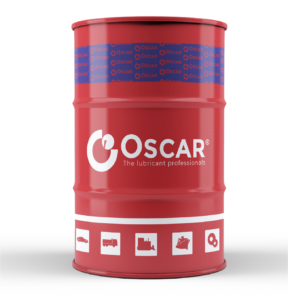 DESCRIPTION
Oscar Trunk Piston Engine Oils is a range of trunk piston engine oils developed for use in medium speed diesel engines burning residual fuels. This oil combines an exclusive formulation of latest additive technologies, and a highly refined base oil to provide a substantial safety margin to cope with the higher stress levels even with the latest and future designs of diesel engines.
Excellent thermal resistance and high temperature oxidation resistance.
Very good detergent and dispersant properties at high temperatures.
Good wear protection and oil film strength at extreme pressures
Excellent water resistance.
Reduced build up heavy deposits in the engine leading to a reduction in maintenance costs.
Very good neutralizing capability of acidic products of combustion.
Turbocharged main and auxiliary engines of all types and all ratings running on
Intermediate Fuel oil or on Heavy Fuel oil with high Sulphur content.
Bearings and stern-tubes.
Reduction gear lubrication.
| PARAMETERS | TEST METHOD | UNIT | Oscar TPEO 4040 |
| --- | --- | --- | --- |
| | | | |
| | | | |
| | | | |
| | | | |
| | | | |
| | | | |
| | | | |
| | | | |